Mobile CMMS app
Manage maintenance from anywhere, at any time
Everything you need to get the job done is in the palm of your hand with Fiix's mobile CMMS app, even if you can't connect to the internet.
Request a demo
Based on 700+ reviews on
Over 4,000 teams in 100+ countries are using Fiix to digitize, optimize, and scale maintenance
Easily create, find, and assign mobile work orders
Take care of your to-do list without limitations.
Create work requests with a few taps
Design your own work request forms and allow guests to submit, search, sort, and track requests on their mobile device. Add mandatory fields so you never miss key information.
Search, find, and log information in seconds
Use the search tool to find work orders, assets, and parts. Record parts usage or completed work straight from your phone or tablet.
Get push notifications to your mobile device
Stop work from falling through the cracks by receiving a notification when a task is assigned to you. Highlight overdue work orders in the mobile app and manage work orders by priority.
Attach photos to a work order
Add images to work orders and asset records from your camera or image gallery. Flag issues, prepare for audits, and make clearer notes without breaking a sweat.
Access parts and asset information on the go
Carry the must-know details of your equipment in your pocket.
View asset histories for easier troubleshooting
See everything you want to know about an asset's repair history so you can get to the bottom of breakdowns and complete repairs faster.
Scan QR and barcodes to get information on the fly
Quickly check out parts for work orders and see all the details about an asset by scanning QR and barcodes with your mobile device's built-in camera.
Take control of your storeroom
Perform inventory cycle counts, attach parts to a work order, check spares out of the stockroom, and more with nothing but your phone or tablet.
Solve emergencies in a fraction of the time
Build a library of manuals, diagrams, bills of materials, and more for your critical assets and access it through the mobile app so you can act fast when you need to.
Work remotely without a hitch
Run your maintenance team from anywhere.
Connect to your CMMS with or without internet
View asset details and log work orders on your mobile device even if you can't connect to the internet. Any changes you make will be automatically updated in the CMMS once you're back online.
Update an asset's status from anywhere
Set the status of an asset to online or offline on your mobile device. Track the amount of downtime and its cause while notifying operators as soon as equipment is ready for production.
Keep an eye on multiple sites from one place
See information from multiple sites when you're on the go with the mobile app. Switch between locations to see dashboards, work orders, inventory, and more.
Explore our full maintenance solution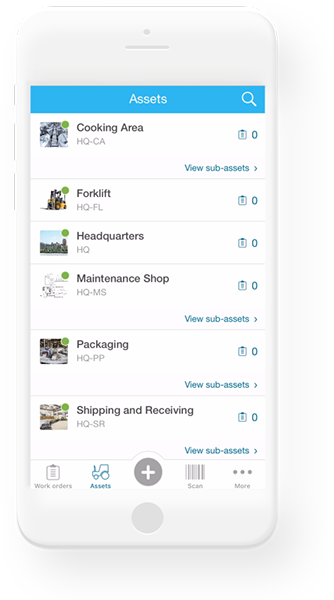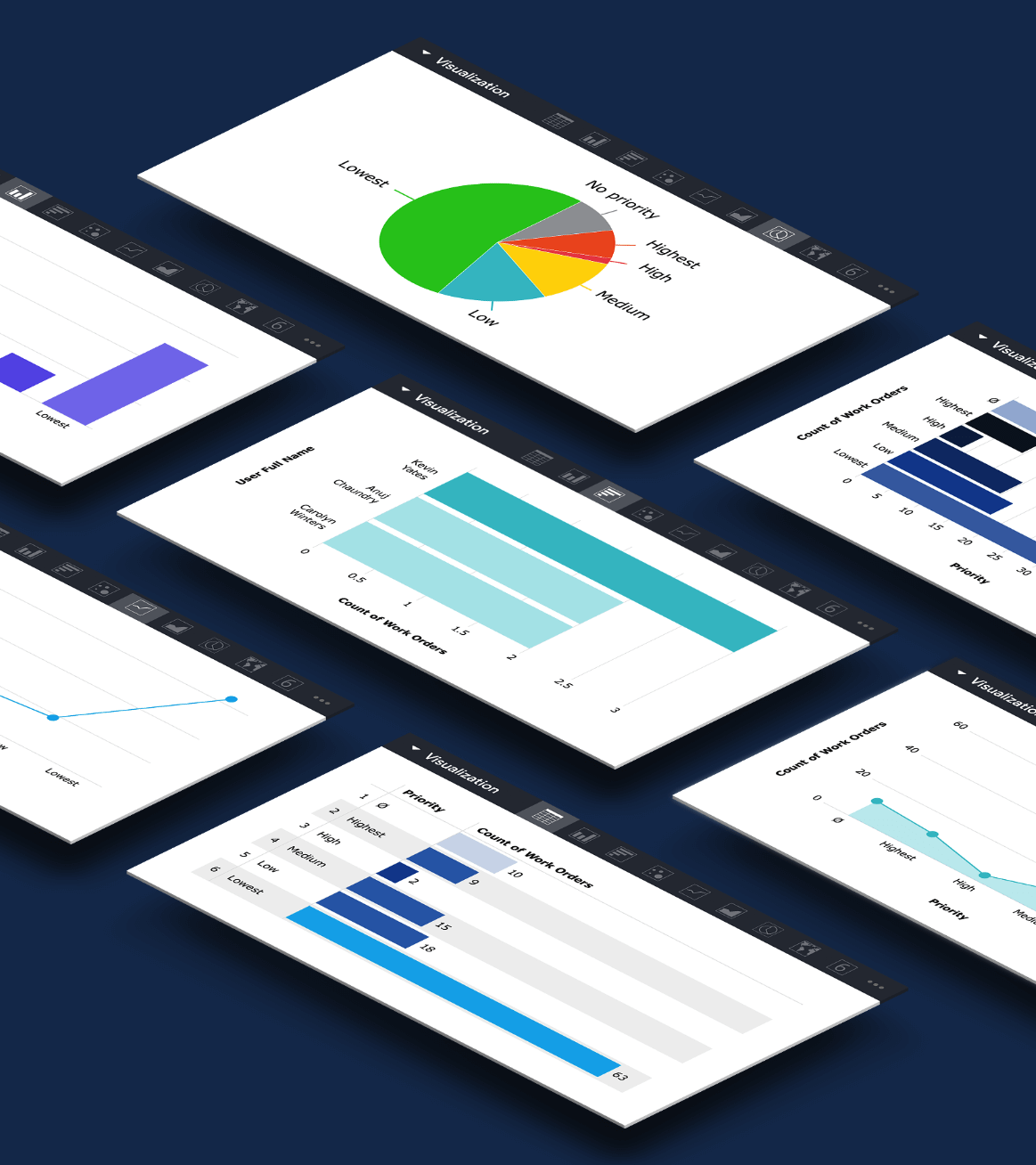 Get mobile maintenance tips and best practices
Ready to see more?
Talk to a CMMS expert today or take Fiix for a test drive.