Parts and inventory management software
A pain-free way to purchase, organize, and use inventory
Take full control of your storeroom so you can get the right parts, at the right time, for the right price with Fiix's parts and inventory management features.
Request a demo
Based on 700+ reviews on
Over 4,000 teams in 100+ countries are using Fiix to digitize, optimize, and scale maintenance
Purchase inventory with confidence
Simplify the way you purchase spare parts without sacrificing quality or overpaying vendors.
Set minimum stock quantities
Create minimum quantities for spare parts and get an alert when your supplies fall below that threshold. Never get caught without a critical spare when time is short.
Simplify your purchasing process
Easily submit, approve, and send purchase requests, POs, RFQs, and RFPs to vendors via email. Record the status and details of all purchases in one centralized database.
Share information between your CMMS and ERP
Automatically add and update inventory receipts, stock levels, new spare parts, and purchase orders in your company's ERP from work orders and cycle counts.
Record vendor information in one place
Store vendor contracts, rate sheets, warranties, and certificates of insurance in a central database. Group vendors by trade and add notes about preferred and non-preferred vendors.
Organize and use inventory
Create a stockroom that helps your maintenance team instead of holding it back.
Make sure inventory levels are accurate
Optimize inventory levels by performing cycle counts. Log stock levels, who completed the count, and when the count happened so you can be sure a part is there when you reach for it.
Find the right part in seconds
Scan QR codes with your mobile device to instantly find a bill of materials for work orders, as well as where to find the parts, and to check spares out of the storeroom.
Share spare parts across facilities
View inventory at different sites and request parts from other facilities so you don't have to pay a cringe-worthy amount of money to a vendor for rush shipping.
Take the guesswork out of repairs
Create a bill of materials that can be accessed on a mobile device in a few taps. Build a list of parts and attach it to an asset so technicians know exactly what's needed to get the job done.
Inventory tracking and reporting
Track inventory levels, costs, and usage to make data-driven decisions quickly.
Get information about parts and get it fast
Search for parts and supplies by type, make, model, cost, location, and more. Link receipts to assets and work orders to calculate how much you're spending on inventory.
Streamline cost tracking with FIFO
Make sure the first part you purchase is the first part used in work orders with the first-in, first-out feature. Track costs accurately and say goodbye to obsolete stock.
View, sort, and explore all your parts data
Use ready-to-use visualizations in Fiix analytics to see the impact inventory has on maintenance work and spending. Or use Fiix's in-depth reporting options to dive deeper into your parts data.
Forecast the parts you'll need for future work
Use the parts forecaster report in the Fiix analytics dashboard to find out what parts to order, how much to order, and when to order so you can reduce stockouts and cut unnecessary inventory costs.
Explore our full maintenance solution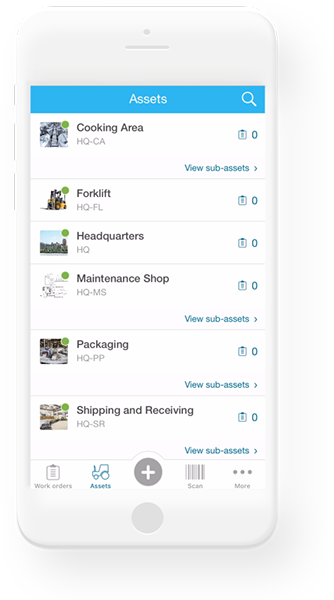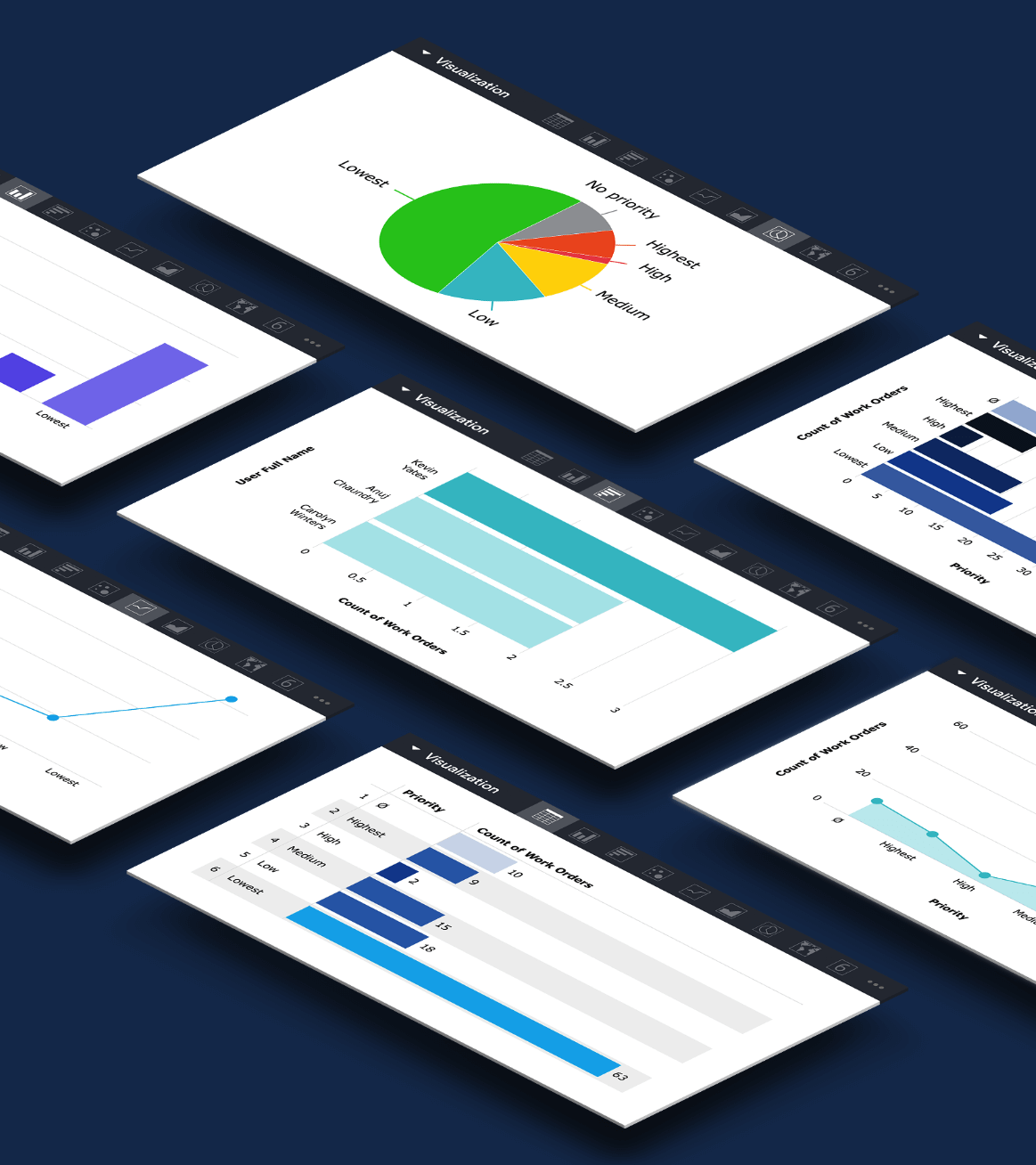 Tips, tricks, and best practices for inventory management
FAQ
What is spare parts inventory?
Spare parts inventory means keeping an inventory of spare parts, service parts, repair parts, or replacement parts on hand for necessary asset maintenance, such as when production machinery breaks down. Some examples can include: Spark plugs, engine or motor belts, oil or lubrication, electric motors, and filters.
What is a spare parts inventory software?
Spare parts inventory software automates many of the processes involved in inventory management. From ordering service parts to forecasting inventory you'll need for upcoming maintenance, the software automates many of these processes to save teams time and money.
Should spare parts be included in inventory?
Yes, spare parts should be included in inventory. Overall, spare parts include items that are part of an asset. Companies opt to replace parts that have degraded and are reducing the normal function of an asset. Companies also keep these items on hand to ensure there is no waste or stoppage in the production process. Spare parts inventory is needed for the maintenance and repair of final products, industrial machines, and equipment.
What are the benefits of a spare parts inventory software?
Here are five benefits of using a spare parts inventory software:
It allows for automated inventory management, which means higher productivity. Teams can get more done in less time, with less risk of human error, since the inventory management system is automatically updated. For example, the software automatically updates the inventory to reference any parts used for repairs—rather than manually entering the update. From here the system can even order ahead if parts fall below a minimum quantity in the storeroom.
It has inventory forecasting capabilities, which helps teams and managers anticipate what parts will be needed for upcoming maintenance work, even factoring in seasonality, asset functionality, and changes to production. This allows you to order parts in advance and avoid stock outs or overspending.
It keeps teams organized. You can find if a part is available at another site or location, rather than having to order if you've run out.
It prevents stock outs. When teams don't have a clear picture of inventory, it can be easy to run out of stock without knowing. With a spare parts inventory software you're able to see all your inventory information in one place so you can prevent a stock out. Stock outs can cause maintenance repairs to be delayed, which puts assets at risk of breakdowns or prolongs asset failure, disrupting production.
It improves supply chain operations. With a spare parts inventory software, teams can diversify their strategy for part orders instead of relying on just one supplier. With this software, you can record all vendor information in one place, store vendor contracts, rate sheets, warranties, and certificates of insurance. You can also group vendors by trade and add notes about preferred and non-preferred vendors. Since the inventory software can forecast ahead of time, you can prepare for specific seasonality, and order the amount of stock you need from a specific supplier in anticipation of supply chain slow downs.
What are some spare parts inventory management best practices?
There are seven best practices for improving the management of parts inventory:
Identify all parts and record their details in a systematic way. Items should be added to the inventory control system and placed into parts inventory.
Use and manage the bill of materials (BOM). BOMs will make ordering parts and placing future work orders much simpler. Having accurate BOMs will also assist you with scheduled preventive maintenance on assets needing repairs or replacements.
Streamline the work order process. Implement a thorough yet simple work order process that everyone can follow. Software, like a CMMS, is very helpful for developing work orders and keeping important and relevant information all in one place. Work orders need to be created for all parts issuance so that inventory remains accurate.
Adopt security measures. Ensure that effective security measures are taken in the parts warehouse. This can include limiting access to the parts warehouse so that inventory can be accurately maintained and to prevent parts from going missing. Adopt a policy that parts inventories are off limits, and only parts department employees have access.
Centralize and consolidate parts. Where possible, centralize and consolidate satellite parts inventory into your main parts warehouse. Having all your parts centralized and consolidated can make security easier and allow for more control over inventory accuracy.
Use an inventory control system. By using your ERP's warehouse functionality, a CMMS, spare parts inventory software, or a warehouse management system (i.e. not spreadsheets) to manage your parts inventory, and you can ensure greater accuracy and ease of managing your parts warehouse. Also, using barcodes and scanning functionality in conjunction with the system will greatly enhance the efficiency of the processes in the parts warehouse and improve inventory accuracy.
Give every part a stock location so employees can easily locate them. Ensure that stock locations are created (typically a bin and slot location for each SKU) in your system. It can be difficult for employees to locate a part if the location identifier is a shelf where many other parts are in a shared location.
Ready to see more?
Talk to a CMMS expert today or take Fiix for a test drive.