CMMS
Computerized Maintenance Management System
The benefits of using a CMMS, and how to evaluate, purchase, and use CMMS software
What is a CMMS?
A computerized maintenance management system (or CMMS software) is software that helps maintenance teams manage all their maintenance activities in one place. That includes being able to plan, track, measure, and optimize everything from work orders to inventory and reporting. To sum it up, a CMMS is what maintenance teams at industrial, asset-intensive companies use to organize information, make sure work gets done, and measure the impact of that work.
CMMS software provides the platform and workflow to manage your maintenance operation, including reactive maintenance, preventive maintenance, and predictive maintenance. A CMMS solution centralizes facility maintenance information, enabling you to automate any asset maintenance task.
A CMMS also eliminates paperwork and time-consuming activities, thereby freeing the staff to take on more important tasks and enabling them to be more productive and proactive.
Who uses CMMS software?
Maintenance manager
A maintenance manager is heavily involved in choosing a CMMS and CMMS implementation. Once in place, maintenance managers can use a CMMS to create, schedule, and prioritize work orders, build reports, purchase parts, and more.
Facility management and/or operations management
Facility and operations managers use a CMMS to see maintenance information, schedules, metrics, and performance across facilities to plan production, create budgets, prepare for audits, and buy inventory.
Reliability engineer
Reliability engineers use the data collected to collect and access data about the performance of assets and every activity that might have impacted that performance. They can run reports and create processes within the CMMS that reduce downtime, boost efficiency, and cut costs.
Inventory manager
Inventory managers use a CMMS to ensure the maintenance team has the right parts, in the right place, at the right time. They do this by logging and viewing information on spare parts, setting minimum quantities, and sending purchase requests through the software.
Health and safety personnel
Maintenance software helps your health and safety team collect information for audits, accident reports, risk analysis, and more. They can organize and find certifications, policies, checklists, and audit results in seconds.
Technician
Technicians are the ones using the CMMS the most. They can view work orders, receive notifications, add information to asset profiles, and do other tasks essential for the repair and inspection process.
Production personnel
Line supervisors and machine operators use CMMS software to submit work requests and add details to work orders so issues are caught early and fixed quickly. Operators can also be assigned basic maintenance in a CMMS, which frees up technicians for larger, skilled jobs.
Contractors
Contractors use maintenance software to view work orders, task lists, SOPs, and other resources while also being able to add notes and complete tasks.
Executives and senior leadership
Business leaders use a CMMS to understand the performance and impact of maintenance across the business, allowing them to make decisions about resourcing and capital expenditures.
The IT department
Having access to a CMMS allows the IT team to monitor integrations, software updates, and data storage and security tasks undertaken by the software provider.
Why should I use a CMMS?
Computerized maintenance management software enables your maintenance team to function at its best. Maintenance strategies have evolved dramatically over the years, with a shift in understanding of how a preventive maintenance process can extend the life of assets, increase productivity, improve overall efficiency, and reduce maintenance costs in ways reactive maintenance can't.
But the tools to manage them haven't always kept up. Until recently, most maintenance teams relied on Excel spreadsheets, pen and paper, and legacy maintenance software to document a work request, conduct inventory management, and keep track of overall facility management. Unfortunately, these approaches don't cut it anymore as competition in the market increases and teams face the demands for higher production quotas.
There's more pressure on maintenance teams than ever before to maximize production while reducing costs, not to mention maintaining good employee morale.This is where CMMS software can help you. CMMS software helps you schedule, organize, track, and optimize your maintenance tasks in one place with just a few clicks.
This is just a high-level view of what modern, cloud-based CMMS software can help your maintenance do. Keep scrolling to find out a little more about the problems a CMMS can help you solve and the value it can get from a CMMS.
What features does a CMMS have?
When looking to buy a CMMS, there will be standard features that any high quality computerized maintenance management system will have, including work order management, scheduled maintenance planning, asset management, inventory management, maintenance reporting, and a mobile app. By using those CMMS features, you'll be able to solve 90% of your maintenance problems. Think of the challenges your maintenance team faces every day. Breakdowns, backlog, missing parts, cost overruns—the list goes on. With CMMS maintenance software, you have an incredibly powerful tool that helps eliminate these headaches.
What are the benefits of a CMMS?
A CMMS offers six specific benefits that empower your operation, including cost control, downtime reduction, efficiency increase, centralized information, increased health and safety, and reporting and analytics. Here are a few examples of how a cloud-based CMMS can benefit your maintenance team.
Will a CMMS work for my business?
Now that you're familiar with the benefits of a CMMS, the next step is to decide if a CMMS is the right solution for your business. Maintenance management systems used to only be found in manufacturing plants, but its use has expanded into a variety of sectors, including oil, gas, mining, and energy, food and beverage, pharmaceutical and chemical, and agriculture, just to name a few.
Read about how maintenance teams from your industry have used a CMMS to solve big problems and hit their targets
Here are a few questions to ask yourself to evaluate if your maintenance team could benefit from a CMMS.
Do you use a lot of equipment?
A CMMS helps you handle all the maintenance for your high-value, physical assets, as well as all the data that comes from your equipment. A lot of equipment also means a big storeroom. A CMMS can help you keep that organized and efficient too.
Do you produce a lot of things?
A CMMS is perfect for coordinating maintenance with production, even if those schedules shift all the time. You can put an end to the battles between maintenance and production and work together to fight the real enemies: Downtime, poor quality, and safety risks.
Do you want to be reliable?
If your organization has a dream of operational excellence (and the KPI targets to back it up), a CMMS will help. Use it to move beyond reactive maintenance, stick to your processes, and turn dirty data into trustworthy information so your entire operation runs like a well-oiled machine.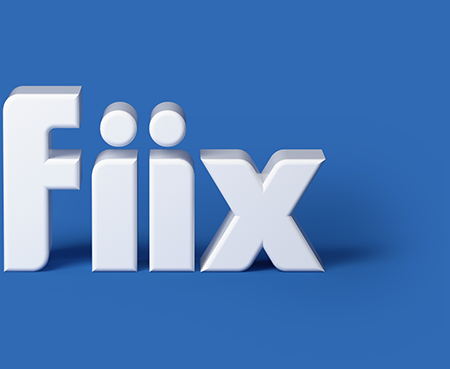 Want to see everything a cloud-based CMMS can do for you?
Check it out for yourself