Asset maintenance management software
Easily organize, track, and optimize asset performance
Managing your assets shouldn't be guesswork. Fiix's asset management module lets you easily see and manage all equipment information in one place— everything from repair history and cost, to hierarchy, parts consumption, and more.
Request a demo
Based on 700+ reviews on
Over 4,000 teams in 100+ countries are using Fiix to digitize, optimize, and scale maintenance
Organize your assets
Put everything you want to know about your assets in one place and access it in seconds.
Pull up asset records in less time than it takes to pour a cup of coffee
Create, customize, and attach QR codes or barcodes to any asset, part, or work order. Scan them with a mobile device to instantly see asset information.
Create a map of your assets that you can navigate seamlessly
Create an asset hierarchy by dragging and dropping equipment to build an asset tree or list. Use your hierarchy to run reports and filter them by parent-child relationships.
Get a complete view of maintenance across multiple sites
Organize users, assets, inventory, purchases, and tasks by location. Plan, schedule, and trigger work by timezone and get real-time updates and KPIs from each site.
Build SOPs with a fraction of the effort
Group similar assets into custom categories so you only have to schedule, assign, and track tasks and reports once.
Track your assets
Collect asset data and use it to plan, schedule, and keep tabs on maintenance without the paperwork or communication gaps.
Create maintenance schedules to keep equipment running at its best
Track equipment usage with up-to-the-minute meter readings. Schedule, trigger, and be notified of maintenance based on the meter readings you set up.
Get the right people on the job
Assign individuals to a specific asset or task. They'll be notified when a new work order is triggered on that asset so work is done quickly and consistently.
Track downtime and calculate KPIs
Measure uptime and downtime to calculate KPIs such as MTTR and MTBF. Create and assign custom codes so you can automatically trigger work based on downtime events.
Record custom asset information
Create your own asset tracking fields and collect the information you need and want from your equipment.
Optimize your assets
Get better insight into the performance and health of critical equipment and turn data into decisions.
Get a complete view of your assets
Use the dashboard to get an overview of your equipment, including downtime status, maintenance metrics, and more.
Keep every detail about your assets in one place
See all maintenance costs for each machine in the asset log. Add repair dates, notes, checklists, and other details so you're never left in the dark about an asset's past.
Find and fix anomalies in asset performance
Use the asset insights dashboard to spot equipment with abnormal levels of maintenance. Get alerted if equipment is using more of your time or money than usual so you can avoid downtime, delays, and high costs.
Visualize asset performance over time and drill into results
Use Fiix analytics to track maintenance on all your assets using ready-made visualizations. Filter these insights in hundreds of ways and click into individual data points to connect your team's work to different outcomes.
Explore our full maintenance solution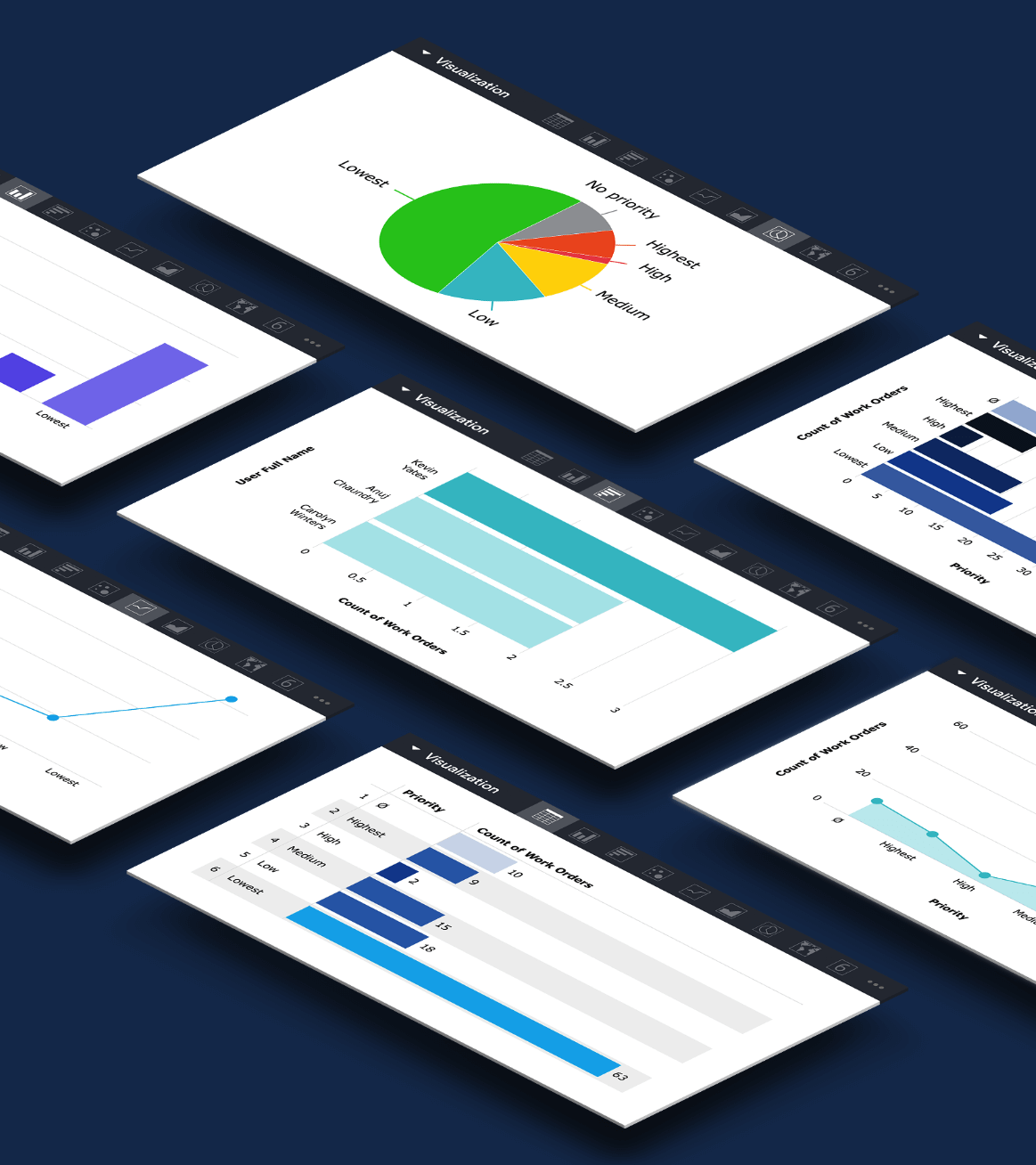 Get asset management tips and best practices
FAQ
What is asset maintenance management software?
Asset maintenance management software is a centralized system that allows you to create profiles for your assets, access all your asset details in one convenient location, and record asset details in real time. A CMMS is an example of a powerful asset maintenance management software that enables you to decrease costs, optimize parts, schedule asset maintenance, and gives you greater visibility into asset utilization and lifespan.
Why is asset management important?
Asset management is important because keeping track and maximizing the usage of your company assets will save you money and time in the short and long run, integrate asset recovery, and ensure the best returns on investment. Asset management helps you have a strategy in place to develop, operate, maintain, upgrade and dispose of assets in the best possible way. Learn more about asset management in this blog post.
What are the 4 types of maintenance?
The four most common types of maintenance strategies include:
Reactive (run-to-failure/breakdown maintenance)
Preventive (scheduled maintenance)
Predictive maintenance (PdM)
Reliability-centered maintenance (RCM)
Each type of maintenance works best in certain scenarios. Check out this article for a quick comparison of these four maintenance strategies.
Ready to see more?
Talk to a CMMS expert today or take Fiix for a test drive.