Warranty tracking software
What is warranty tracking software?
Warranty tracking software or warranty management software is a tool to help maintenance teams organize and access information about the warranties of industrial equipment and inventory. It does this by allowing companies to digitize warranty information so they can sort, filter, share, and be notified of critical warranty details.
The information you can capture with a warranty management system includes:
Warranty contracts, warranty coverage, and warranty agreements
Warranty claims
Equipment purchase dates
Warranty expiry dates
Original equipment manufacturer (OEM) guidelines for maintenance
Maintenance and repair dates and equipment logs
Contractor work reports and invoices
Equipment usage and location records
Purchase orders and other inventory purchasing records
What type of warranties can be tracked with warranty software?
Warranty management software can be used by maintenance teams to keep tabs on warranties for:
Fixed assets (ie. compressors or bottling machines)
Rotating assets (ie. motors or pumps)
Parts and supplies (ie. fans)
Hardware and intelligent devices (ie. sensors or SCADA systems)
Heavy equipment and vehicles (ie. forklifts, excavators, or trucks)
Safety equipment and PPE (ie. harnesses)
Examples of warranty tracking software
There are several types of warranty tracking software maintenance teams can use, each with its own set of pros and cons.
Computerized maintenance management system (CMMS)
Warranty management tools are often included in CMMS software, along with a more comprehensive set of features for maintenance teams. Those features include work order management, maintenance analytics, and inventory management.
While the warranty tracking tools might not be as robust as other systems, CMMS software gives maintenance teams everything they need to plan, track, and optimize maintenance while capturing basic warranty information. Another bonus of a CMMS—it allows you to document all maintenance activities you'll need to support a warranty claim.
Specialized warranty software
This kind of warranty management system is designed specifically for tracking warranty information. The software has every tool you'll need to track warranties and are often extremely customizable. However, they are limited to managing warranties, so maintenance teams often have to supplement with one or more other systems.
Enterprise resource planning (ERP) software
ERP software has all the features and capabilities a company could ask for when it comes to managing its assets and resources, including warranties. The upside to ERP software is it allows finance, purchasing, and other business units to track warranties. However, the maintenance management modules are often complex and costly, often leading to low adoption.
How maintenance teams can use a warranty management system
It's a challenge to keep track of manufacturer warranties for hundreds, or even thousands, of assets on the shop floor and in the storeroom. But following warranties to the letter can be the difference between getting a million-dollar asset replaced at no cost and losing money on a dysfunctional machine.
Warranty tracking software allows you to find this information without having to shuffle through binders or filing cabinets, which helps maintenance teams in five critical ways:
Create (and justify) preventive maintenance schedules: Warranties give you the perfect template for creating maintenance schedules and standardizing them across shifts and sites. They also help you to get the time you need for regular maintenance by showing what it could cost the company to miss out on routine inspections.
Standardize preventive maintenance tasklists: Warranties provide a framework for creating standardized checklists for maintenance work. Using warranty tracking software, technicians are able to find maintenance guidelines, manuals, and standard operating procedures in the field, so repairs and inspections are done the same way every time.
Make repair or replace decisions: Warranty tracking software can notify you when equipment warranties are expiring. This can help you determine how much you'll spend maintaining an asset so you can compare it to the level of production it's capable of. This comparison allows you to determine if it's more cost-effective to continue operating and maintaining equipment or purchase a new one.
Run an effective root cause analysis: Many systems that track warranties also allow you to track equipment maintenance records. You can use these records to identify trends in asset failure and conduct a root cause analysis. After correcting the root cause, you can then track if your solution has made an impact using warranty tracking software.
Reduce labor and contractor costs: Companies spend a lot of money on contractors and service calls for broken equipment because they don't know what their service contract guarantees them. Warranty tracking software gives you easy access to these documents so you can plan accordingly, contact your service provider quickly, and make warranty claims that'll reduce both in-house and contractor costs.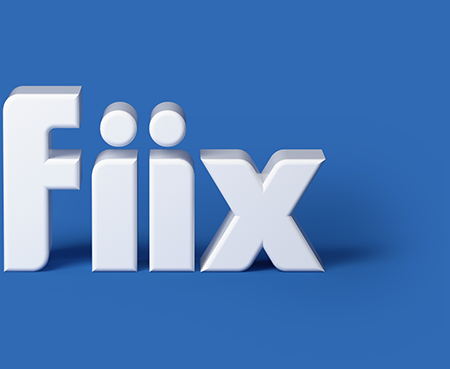 Empower your maintenance team
Leverage the cloud to work together, better in the new connected age of maintenance and asset management.