Maintenance software that'll help your company break production records
Get the tools to plan maintenance, the data to make it more efficient, and the support to soar past your uptime targets
Request a demo
The average maintenance team using Fiix:
Cuts operating costs by 10%
Decreases repair times by 20%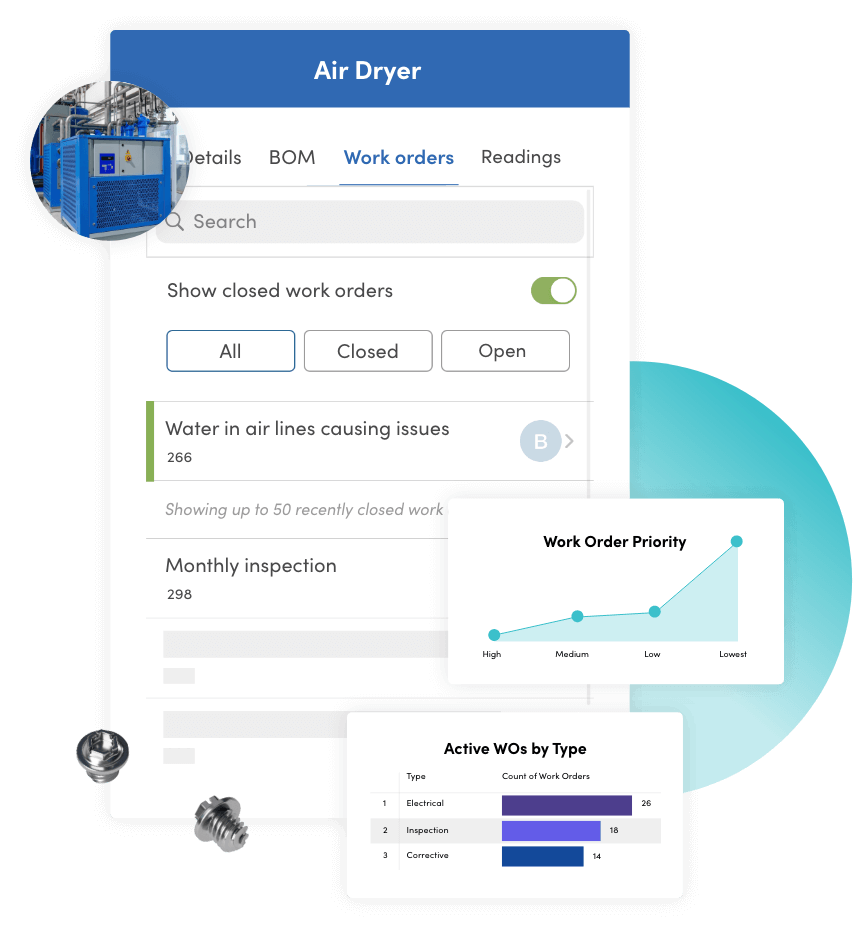 4,000+ maintenance teams use Fiix to keep their equipment running at its best
Everything you need to manage 1000s of work orders, assets, and parts in a few clicks
See how maintenance teams like yours are using Fiix to cut downtime, costs, and more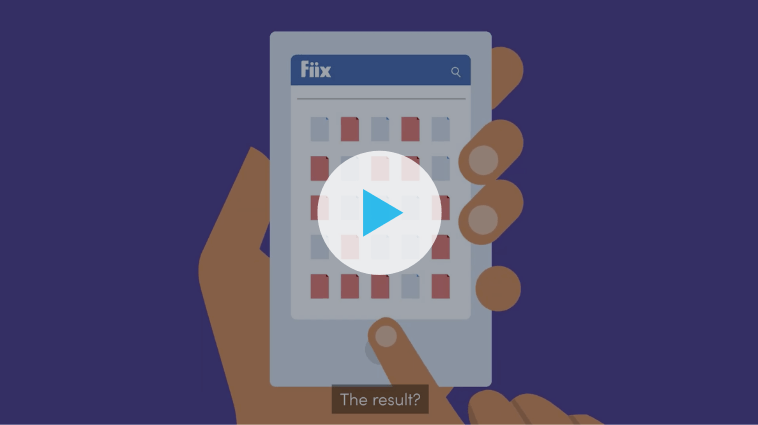 Learn how Voltalia's maintenance team saved over 2,000 hours a year with Fiix
Watch now
Watch how Ryan Robinson's maintenance team reduced unscheduled maintenance by more than 50% with Fiix
Watch now
Fiix keeps your maintenance data safe
Stop data from going missing or falling into the wrong hands with our world-class security features, including:

Constant data backups

99.5% uptime guarantee

Hosted on Amazon Web Services

SOC 2 Type 2 compliance

'A' security rating from securityscorecard.com
Get data from any system you want and use it to see the future of your facility
Use Fiix's endless integration capabilities and AI-powered reporting to get data that works for you, because guesswork isn't good work.
Predict and prevent asset failure before it happens
Set up predictive maintenance in as little as two weeks so you can cut downtime, skip unnecessary inspections, and keep production running.
See how Fiix is being used to…
Reduce costs and risk at the same time
Perth County Ingredients cut maintenance costs by $40,000 a year with Fiix.
"We've seen old issues, like motor pumps and bearings replacements, all decrease."
Tom Dufton,
Maintenance Manager, Perth County Ingredients
Pass audits without spending hours at a computer
Scottish Sea Farms has passed every audit for six years by tracking compliance tasks in Fiix.
"I recommend Fiix to any company rolling out a planned maintenance system. It's easy to set up and… and use."

Ewen Leslie.,
Engineering Manager, Scottish Sea Farms

Turn admin time into wrench time
Rambler Metals & Mining increased wrench time by 15% in six months with Fiix.
"Our technicians are able to go back to turning wrenches faster because there's no guesswork anymore."

Scott Britton,
GM of Operations Rambler Metals & Mining

Increase output without adding extra shifts
Ryan Robinson's maintenance team helped reduce equipment idle times with data from Fiix.
"As soon as I turned the Fiix on, I had 30 assets sending me readings. Having that information at my fingertips, was big."

Ryan Robinson,
Shop Manager, Commercial Agriculture

Ditch the status quo
Use Fiix's free CMMS to kick failure to the curb
Start for free

Future-proof your maintenance
We talked the talk, now we'll help you walk the walk
Book a demo